Your Guide To Apartment Pool Safety In Carmel

The opening of an outdoor pool is like the unofficial kickoff to the summer season. You're excited to enjoy your free time in the water. But before you jump in, take note of this simple guide for apartment pool safety in Carmel. A few prudent safeguards will significantly contribute to keeping you and your guests out of harm's way when going to this popular apartment amenity.
Top Apartment Pool Safety Tips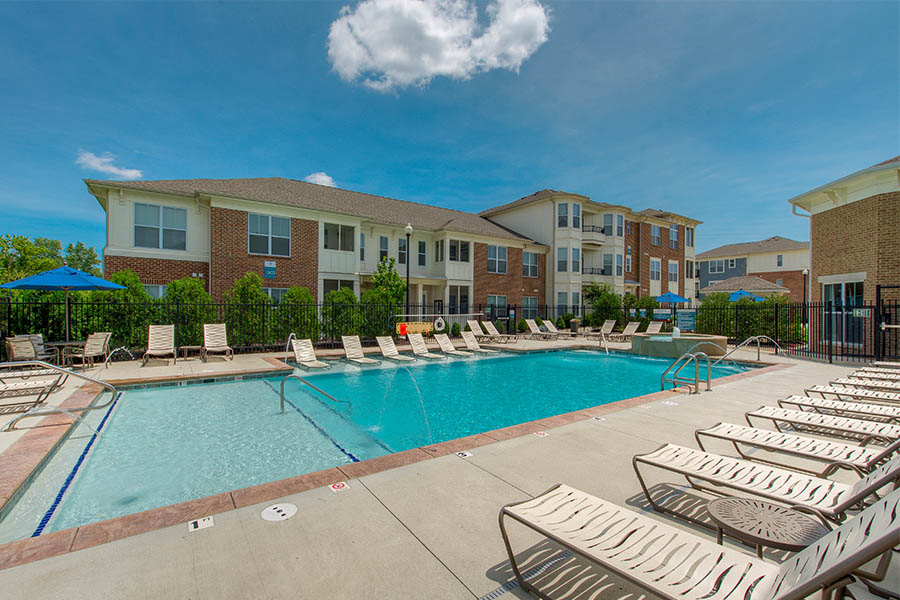 Even though they are fun and calming, swimming pools do present a potential danger, specially for novice swimmers. To make sure you have a wonderful time, heed these essential apartment pool safety tips for Carmel.
Bring someone along: Whether you're new to the water or a strong swimmer - you should always have another person with you in the event of an emergency. Unfortunate events can occur regardless of your age, physical condition, or fitness level.
Watch out for little ones: If you have young children, ensure they wear a well-fitted buoyancy aid or life jacket. And be sure to monitor your children diligently the entire time, even when they're away from the pool. A small child tottering on the brink of a pool is a disaster about to happen. If your family members don't know how to swim, summer break is a perfect time to enroll in classes.
Finish your lunch before getting in: Your mouth ought to be clear when stepping into the swimming pool to prevent struggling for breath. So complete your food and take out your chewing gum before taking a dip.
Avoid diving, running, and pushing: Pool areas are slick, and apartment swimming pools are frequently quite shallow. For these reasons, running, diving, and pushing others is never a smart move.
Avoid holding your breath underwater: We've all seen children challenge each other to a contest of who can hold their breath the longest. This is a bad idea for anyone as it can lead to fainting and drowning.
Be weather smart: Take heed of the forecast, and if you hear thunder or catch sight of lighting, don't ignore it. Leave the swimming pool and move to safety.
Abide by all visible rules: Your apartment community will have regulations posted. Follow them and make sure your guests do too. They are there for your personal protection.
Find alternatives to glass: Choose plastic containers or cans when loading your bag for the swimming pool. Glassware and hard pool surroundings aren't a good match. If a glass container shatters, it may quickly cause injuries on uncovered feet.
You and your family can savor a fabulous time at your apartment's swimming pool this summer. Just be certain to think about safety whenever you're near or in the pool.
Looking For An Apartment With A Swimming Pool In Carmel?
Stay cool and embrace the fun of an apartment swimming pool in Carmel at One One Six Apartments. We offer the luxury amenities you want and a wide range of floor plans to pick from. Schedule a tour to find your new home today. If you have questions, feel free to call 317-350-1941 and speak with a helpful member of our team.