Easy Ideas For Apartment Entryway Decor In Carmel

When you occupy an apartment in Carmel, you probably don't have a great deal of say in the look of your unit's outside areas. But that doesn't mean you aren't able to liven up your front door. There are a range of straightforward, apartment-friendly ways to embellish your unit. All you need is some seasonal decor, plant life, or a welcome mat to create some lovely, welcoming apartment entryway decor in Carmel.
Let Your Door Shine With A Fancy Wreath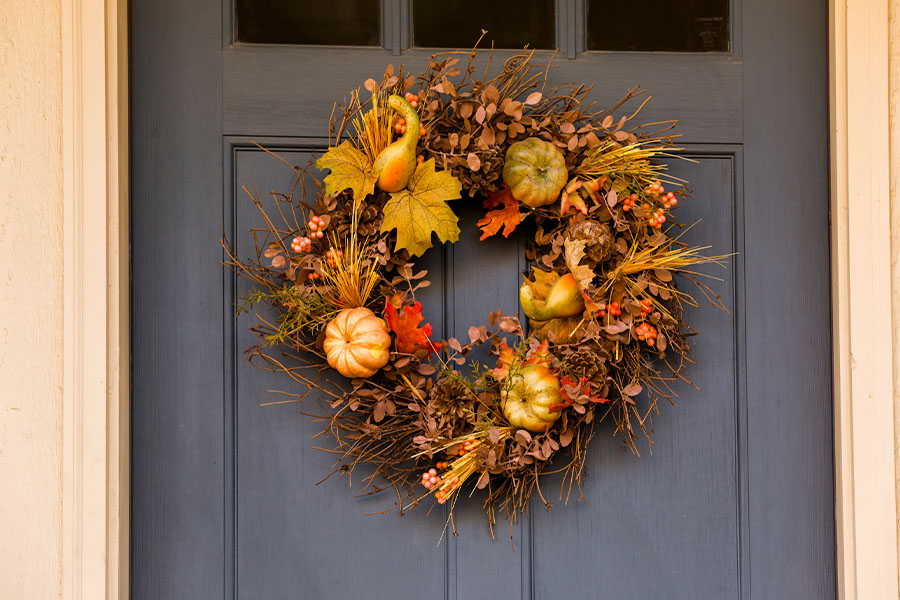 Sadly, apartment doors in a Carmel community can all seem similar. And if you don't have your specific number visibly marked on entry, you might come to realize that your guests are wondering where to go! Be that as it may, attaching an attractive wreath is able to help your apartment stick out from the rest.
You'll discover wreaths in all sizes, colors, and styles to suit your preferences and your entry. Pick an option you like enough to keep up every day or incorporate a few season-specific ones. And make certain your wreath is weather resistant if it will be exposed to the outdoors. To avoid damaging your door, utilize a front door wreath hanger or a non-intrusive adhesive hook to hang your adornment. And in the event wreaths don't interest you, you'll come across plenty of whimsical signs and a varied assortment of hangable art at arts and crafts stores.
Get In The Spirit With Holiday Or Season Themed Apartment Door Decorations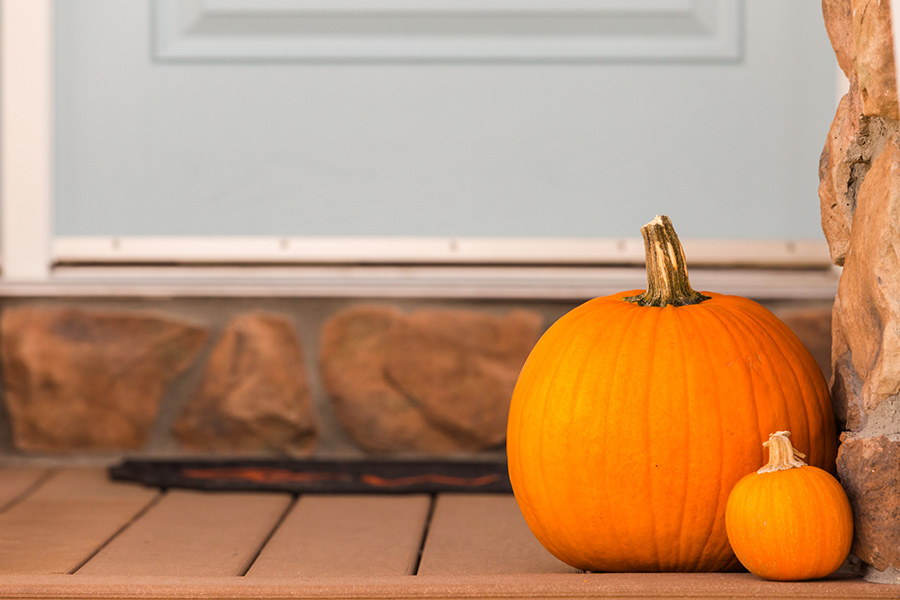 Holidays provide the best chance to adorn your Carmel apartment entryway. Some budget-friendly cobwebs and spiders transform your door for Halloween. A strand of Christmas lights along the frame looks merry. And a patriotic display placed outside your door looks great for Independence Day or Memorial Day.
Of course, there's no need to wait for a a notable holiday to decorate. Show your excitement for football season by hanging a blue Colts horseshoe (or another symbol for your preferred team). Banners or a colorful sign are excellent door decorations for birthdays or special occasions. Or you could simply adjust your door decor seasonally!
Greet Visitors With An Inviting Welcome Mat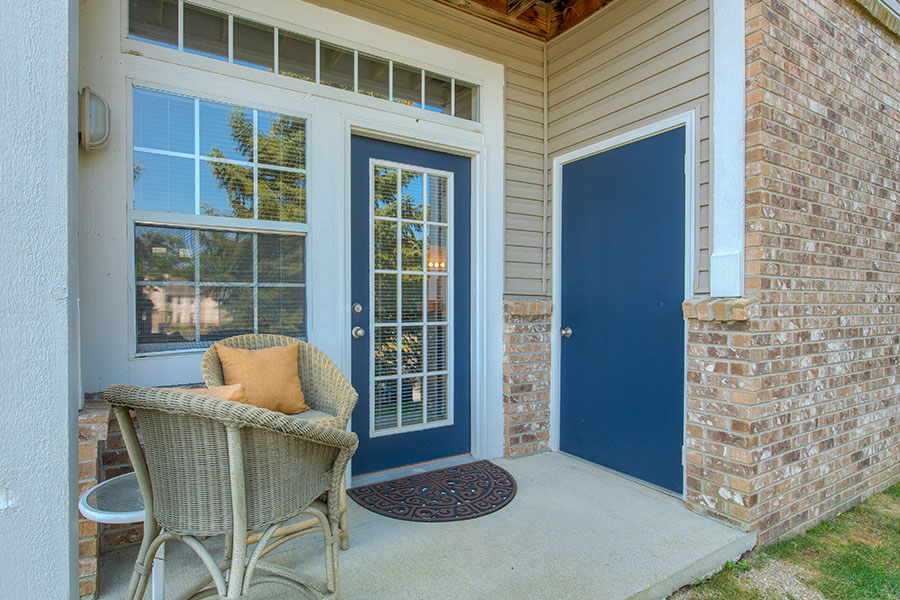 Doormats are ideal for cleaning filthy feet and
pet paws
, but they have the ability to serve as apartment door decor in Carmel as well. Welcome mats are available in many colors, designs, and shapes. Choose something that highlights your personality. You may purchase them with interesting patterns, season-inspired designs, amusing expressions, or the classic greeting on them. No matter what option you pick, having that extra detail at your door to greet your visitors makes your home seem more inviting before they even come in to
see the rest of your apartment.
Incorporate Potted Plants For Nature-Inspired Apartment Entryway Decor In Carmel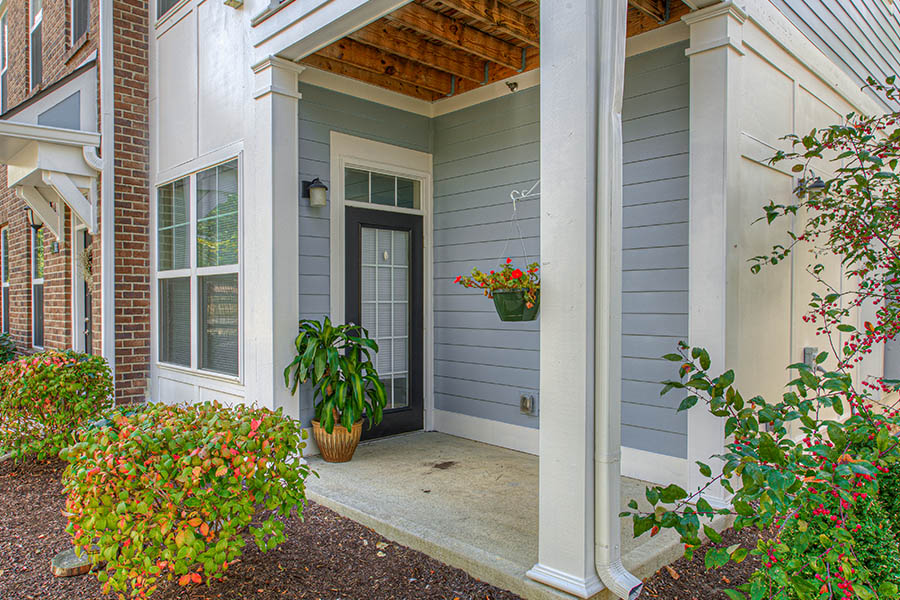 If you have an exterior front door with steps or a walkway, you may try using a plant or two for a bit of alluring entryway decor. Place an attractive planter or two to show off dynamic flowers and plants. You are able to purchase pre-assembled planters at lawn and garden centers or select an assortment of your favorite plants to make an arrangement yourself. Or change things up with an elegant topiary tree or a planter of interesting cacti and succulents. Complete the look with an outside accessory such as decorative stones or lighting element, and you have one-of-a-kind apartment entryway decor in Carmel.
Try Your Entryway Ideas At One One Six Apartments
Make yourself at home at One One Six Apartments! Our beautiful community offers sizable apartments and luxury amenities to make you feel right at home in Carmel. Call 317-350-1941 or schedule a tour. Our leasing specialists can't wait to show you around and answer all your questions.