The Advantages And Drawbacks of Renting A House Vs. Renting An Apartment In Carmel

You've established that you want to rent in Carmel, but will you rent a house or an apartment? Either choice gives you a place to call home, but apart from that, they may differ quite dramatically. When deciding between renting a house vs. renting an apartment in Carmel, compare the advantages and drawbacks of each before you choose.
The Advantages And Drawbacks Of Renting A House In Carmel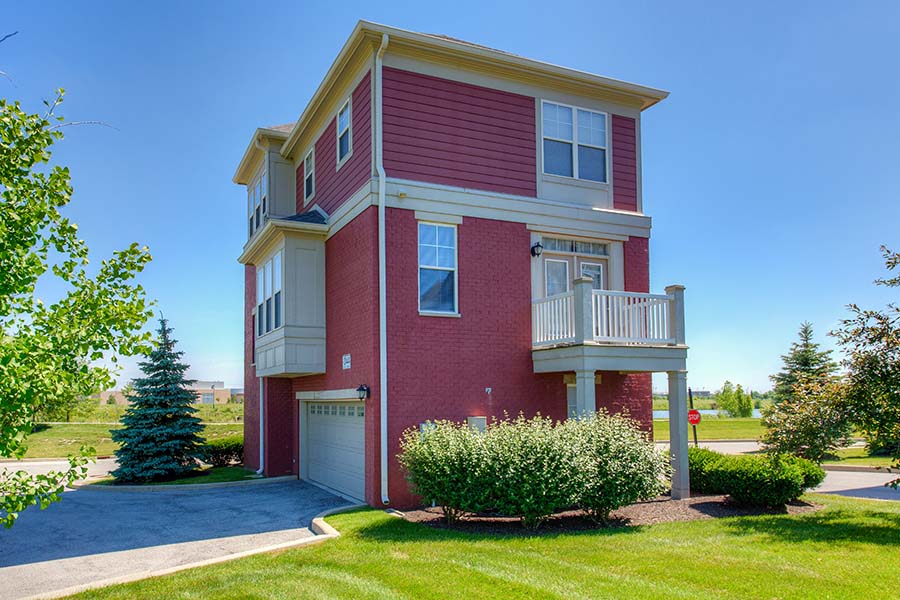 Renting a house in Carmel is appealing to those who would like plenty of room and privacy. Conversely, renting a house typically comes with extra responsibilities.
The Benefits
Additional room: The majority of houses are bigger than apartments. If you are looking for a wealth of area for family members, furry friends, or your belongings, a house will probably have the additional rooms you need.
More outdoor space: Besides more living space, houses generally have yards for energetic children or pets. Apartments have community space outdoors, and possibly a dog park, but they often lack private exterior areas.
Added privacy: Tired of the noise coming from your neighbors? If you choose a house, you don't have shared walls with strangers which leads to hearing each other.
The Drawbacks
Higher costs: Due to the fact they're larger, it usually is more expensive to rent a house vs. an apartment in Carmel. Not to mention, utilities for a house are more expensive, and you may be required to enlist a person to mow if you're not able to handle it yourself.
DIY maintenance: Numerous rental home contracts make a requirement that you help maintain the grounds. If you don't like exterior maintenance, renting a house may not work for you.
The Benefits And Disadvantages Of Renting An Apartment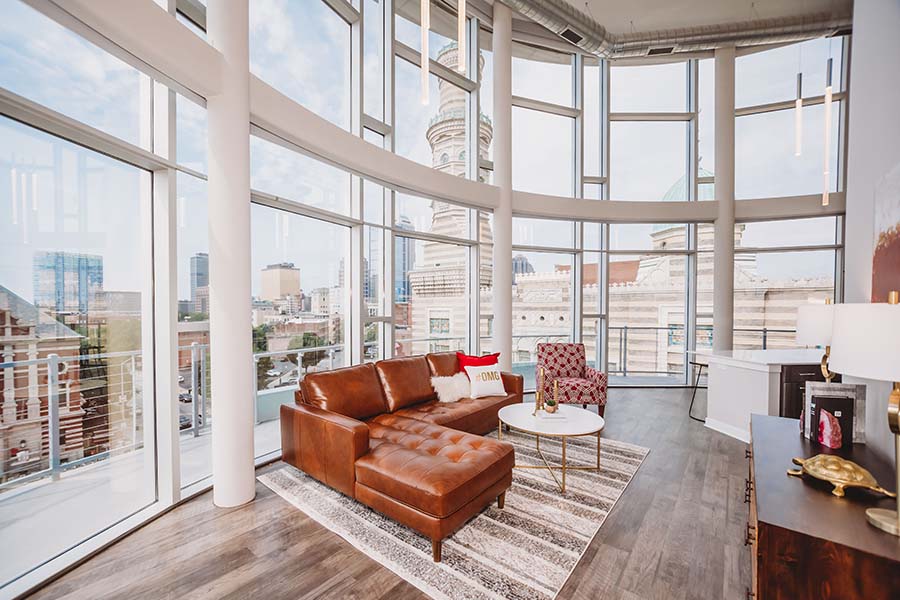 Renting an apartment provides a great number of conveniences and amenities. Numerous Residents appreciate the ease of renting an apartment if they aren't in need of the space and privacy often found in a house.
The Pros
Maintenance handled for you: When you rent an apartment, a maintenance team handles all repair jobs and hires a grounds crew to tend to the property.
Life-enhancing amenities: Numerous apartment properties have amenities that boost your lifestyle, like a swimming pool, fitness center, or playground. It's nice to have these extra bonuses so close to home with no additional fee.
More units to choose from: If you need to rent, you'll have less difficulty finding an apartment over a house. This is particularly the case if you need to make a quick move.
Less expensive: If you're like many who have limited finances, there's a greater likelihood that you'll find an apartment you can afford. It's also more affordable to cool and heat an apartment than a house, and you'll never have additional charges like a lawn service.
The Drawbacks
Not as much privacy: When living in an apartment, you have only a wall separating you and your neighbors. If you don't want to listen to other people on the other side, think twice about opting for apartment life.
Less living area: You can locate spacious apartments in Carmel, but most apartments have less living and storage space than a house.
Get The Ultimate In Apartment Living At One One Six Apartments
If you want a new home with all the benefits of apartment living, consult with One One Six Apartments. Our roomy floor plans and top-end amenities will immediately make you feel right at home. Schedule a tour or place a call to 317-350-1941, and we'll help you select the ideal apartment for you.