Leverage Cooking Space With Compact Kitchen Appliances For Carmel Apartment Kitchens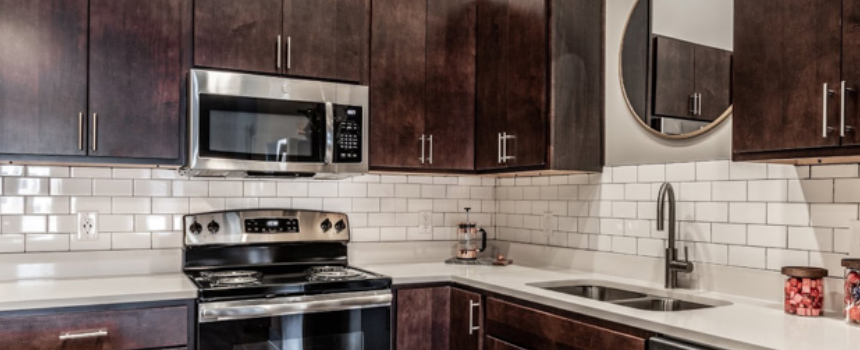 Even
open apartment designs
may be low on kitchen counter area.
To get additional room, look into some compact kitchen appliances for your Carmel apartment. These kitchen appliances use much less room thanks to their size or build.Or seek out appliances that do the functions of many kitchen utensils. Whether you're a seasoned foodie or after-work cook, compact kitchen appliances can help you whip up gourmet feasts without crowding your counters and cupboards. Making The Most Of Your Apartment Kitchen Your apartment kitchen likely feels a little claustrophobic, but you can still make every single one of your favorite meals. You simply need to be more conscious of the way you use your counter tops. Apartment kitchen floor plans come with all of your staple appliances and the maximum amount of storage and counter space as as can be squeezed in. By using some compact kitchen appliances, you can make the best of your kitchen space and enjoy some yummy meals.
Conserve Counter Space in Carmel With Compact Kitchen Apartment Appliances
One of the most necessary but boxy appliances in Carmel kitchens is the microwave. In the case that your apartment doesn't come with a existing microwave, find a small countertop model with a compact construction. Mini microwaves will still heat last night's dinner and pop popcorn without hogging all of your counter space.
Another compact kitchen appliance for Carmel apartments is a small coffee pot. Many brands offer smaller models for smaller kitchens. A mini Keurig will fit almost anywhere and pours you a single mug to rival anything from your nearby eateries. If you do gotta have a full-size coffee maker, seek out an option with a square shape and slim profile that will fit comfortably by the wall.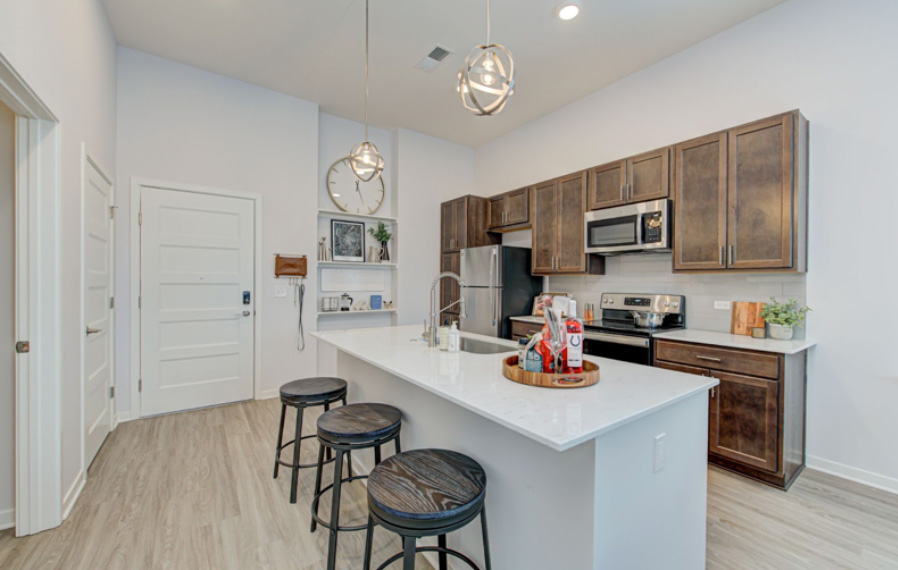 Replace Large Kitchen Appliances With Slimmer Substitutes
Reduce Kitchen Clutter With Multi-use Appliances
If you're short on kitchen storage options, you might need to curtail how many cooking appliances you possess. Opting for a food processor and blender combo helps you do this by combining the jobs of two tools into one. These machines have a single base and interchangeable cups with the needed blades. This frees up the kitchen real estate of two roomy utensil bases, and you are able to make a protein shake or puree veggies like a pro.
Likely no kitchen utensil offers more than an all-in-one pressure cooker, such as an Instapot. Some makes are a pressure cooker, slow cooker, rice cooker, and several other offerings. Slow cookers are offered in various sizes if you're cooking for company or just you and your significant other. You can easily prepare your main dish or a side dish in it and still have room on the counter to cook other foods.
Find Your Next Apartment At One One Six Apartments
If your outdated kitchen is becoming too cramped, come see the luxurious apartments at One One Six Apartments. Our leasing agents are available to show you the numerous apartment designs and amenities in our charming community in Carmel. Call 317-350-1941 or reserve a tour today to find out more.