How To Host A Party In A Small Apartment In Carmel

You might feel cramped in your Carmel apartment sometimes, but don't allow it to limit your enjoyment of life. You may still have friends over and have get-togethers. The secret is to scale it down a little and consider your fellow Residents. You never want to be the occupant the whole neighborhood disapproves of for disturbing the peace. Follow our suggestions for how to host a party in a small apartment in Carmel, and you will still be the incredible entertainer you wish to be.
How To Host Parties In A Small Apartment In Carmel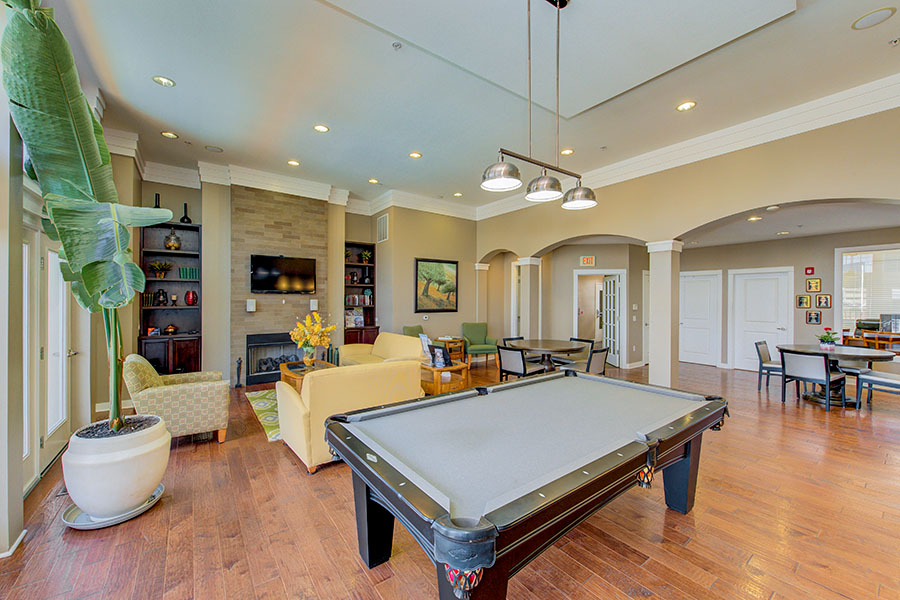 There's no need to let your small Carmel apartment keep you from having guests. We have some recommendations for optimizing square footage and keeping the gathering easy to manage but fun.
Keep The RSVP List Short: Unless you reside in an incredibly spacious apartment, it's best to keep your get-togethers modest. Only invite as many friends as you have seats at your dining table or inside your living room. You may cheat a bit by shifting furniture around and adding options with foldable chairs and ottomans. But avoid trying to jam so many guests in that you overflow into the hallway, bothering your neighbors.
Crack Windows To Prevent Your Apartment From Feeling Steamy: An overabundance of people in a small area will make the air a bit stifling, so unlatch a couple windows. In addition, put seats and ornamental lighting within your outdoor space and invite visitors to hang out there too.
Choose Space-Appropriate Games And Entertainment: Active party ideas that work well in larger rooms might not be as successful in a smaller apartment, so go with cards or a board game. Or, instead of dancing and music, opt for a fun movie party.
Ask About The Community Room: If you require more square footage, you can also ask| the office staff about renting amenities including a room or area within the clubhouse. Be sure to find out about any restrictions or rules in advance.
How To Keep Your Fellow Residents Happy When You Host A Soiree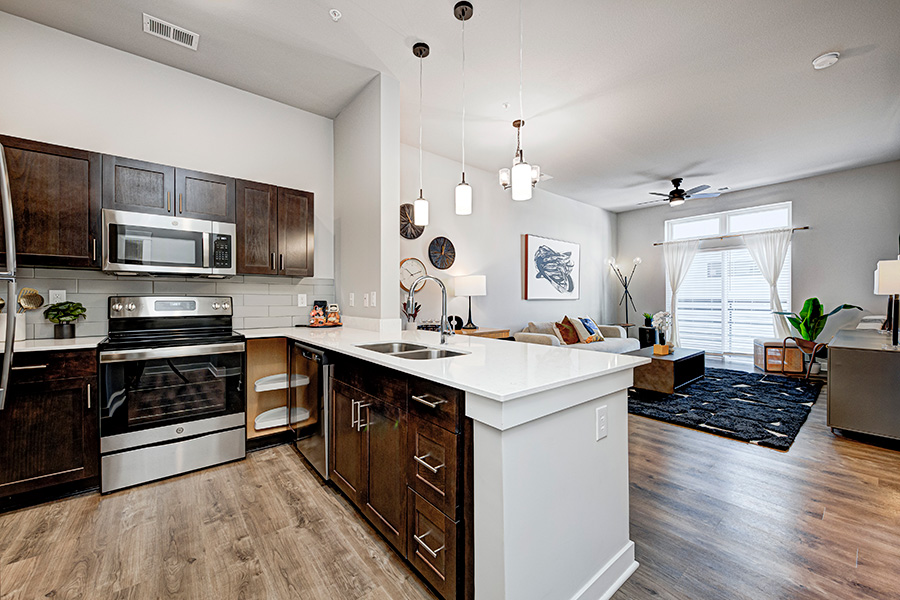 When your neighbors hear there's festivities happening in the building, they often groan. No one wishes to have their restful night at home disturbed by another Resident's guests. So stay in your neighbors' good graces with these suggestions.
Advise Your Friends Where To Park: Most Carmel apartment properties have parking restrictions. Be sure your friends have a good idea where they can find spots. They don't want to have their vehicle towed, and your building's other occupants would prefer not to come home to see all the Resident spots full.
Monitor Noise Levels: When you have common walls with other Residents, you should show them the courtesy of limiting your amount of noise. Keep the music or TV volume down when hosting a party and remind guests that neighbors might hear them. It's also beneficial to steer clear of noisy forms of entertainment, such as dancing or karaoke.
End At A Reasonable Hour: Other occupants are likely to put up with a bit of additional noise for some time. But when the abundance of folks are heading to bed for the night, it's time for you to wrap things up. Few things are more inconsiderate than impacting others' rest. So end your gatherings with quiet time in mind to circumvent angry neighbors or complaints about the noise.
Invite Friends And Relatives At One One Six Apartments!
With a beautiful, spacious apartment at One One Six Apartments, you'll have plenty of room for hosting friends and family. We can't wait to have you join us, so call 317-350-1941 or schedule a tour today and see why our Residents are proud to call One One Six Apartments home!