How You Can Brighten Up An Apartment In Carmel | One One Six Apartments

Does your Carmel apartment sometimes feel dark and small? Even the most roomy apartments might not have many windows in the event you're sharing walls with a neighbor, and you don't have the ability to install more fixtures when you're renting. But, there's no need to feel like you're dwelling in a bunker. There are many ideas for how to brighten up an apartment in Carmel. Try these recommendations and come home to your welcoming, properly lit apartment.
Position Lamps Where You Require More Light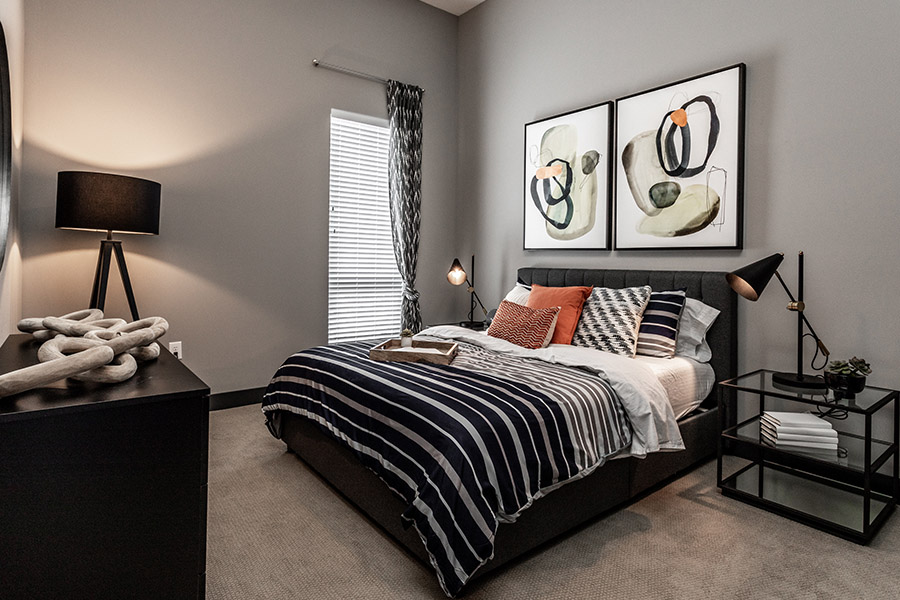 It sounds like a no-brainer, but incorporating a good number of lamps can effectively brighten up an apartment in Carmel. The key is learning how to employ them to their best advantage. Get started by placing lamps in your least illuminated corners where sunshine and pre-existing light fixtures struggle to reach. Then turn your attention to areas where you must have light for certain activities, like where you kick back with a book, work, make dinner, or enjoy a meal. A few strategically positioned lamps will serve you well in dispatching shadows.
What bulbs you install in your lamps matters as well. Find light bulbs with the highest number of lumens as possible for the most brilliant light. You could also choose bulbs that generate "cool white" rather than "warm white" light, which appears brighter to the eye.
Choose Lighter-toned Decor Elements To Brighten Up Your Apartment In Carmel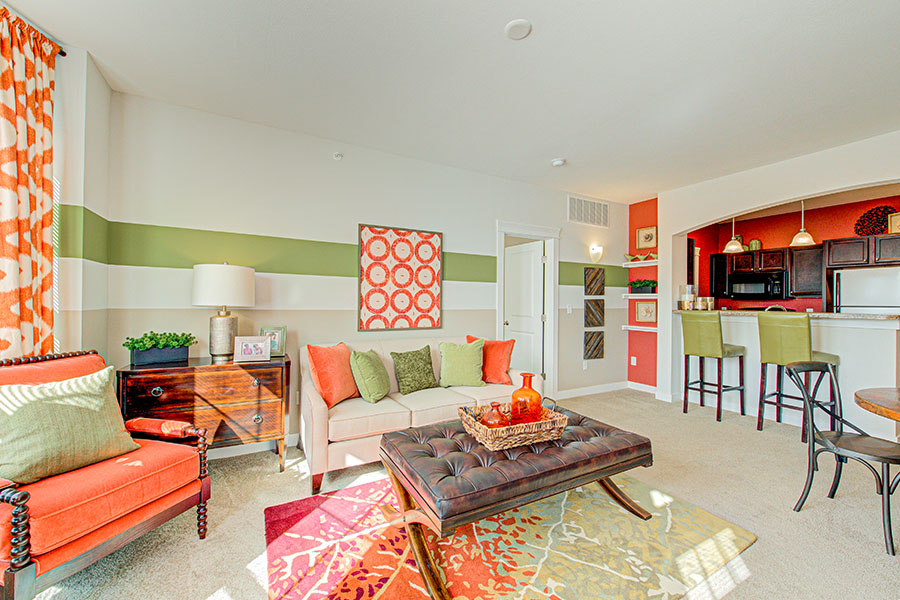 Color makes a noticeable change in the brightness of a room. Select furniture and design elements in cheerful colors and light neutral shades instead of darker ones to brighten up your Carmel apartment. Try white or off-white furniture, wood furnishings in light-colored stains, or even glossy metal or clear plastic options. Then introduce a few brightly colored accessories and textiles for even more character. Colorful vases, throw pillows, sheets, valances, and wall art should make things quite a bit brighter around your apartment.
Place Mirrors On Your Walls To Help With Light Distribution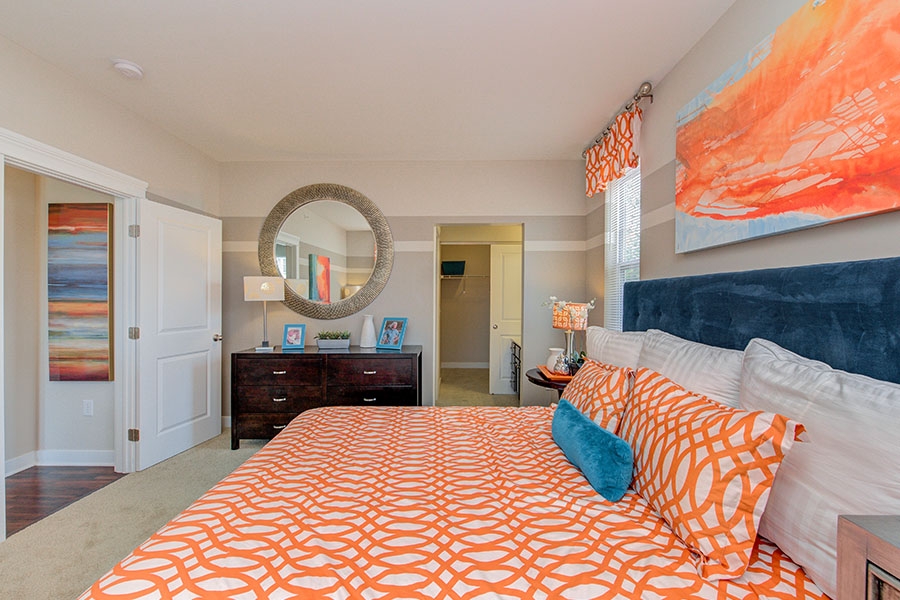 While we're talking about decor, include some attractive mirrors too. Put them in close proximity to sources of illumination. They'll reflect light around the space to brighten dark locations. Surfaces that reflect light also help a room seem larger by offsetting the gloominess that can make a space appear constricted.
Consider Sheer Curtains That Shouldn't Obstruct Too Much Natural Light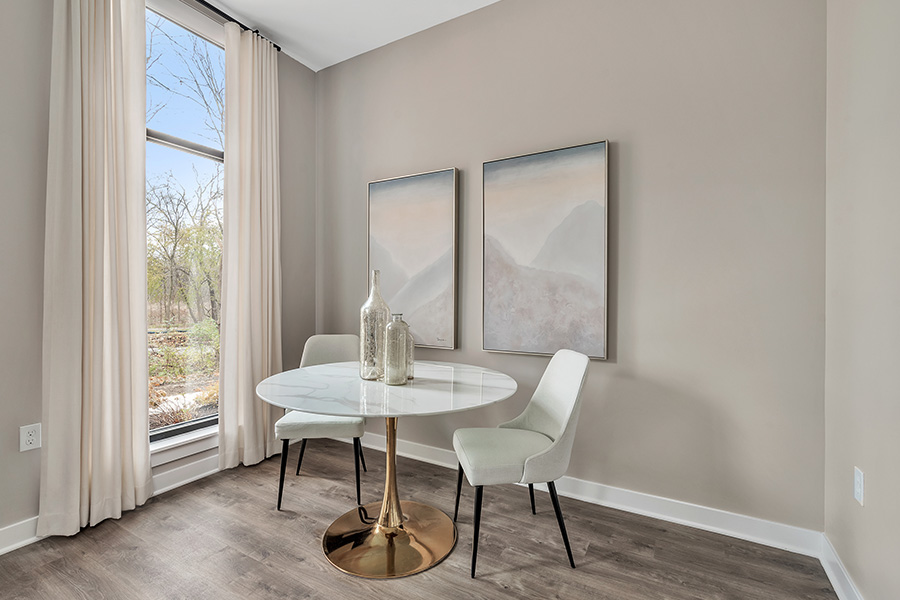 Many Carmel apartment occupants choose to liven up basic apartment windows with curtains. If you do this, choose lighter, more delicate curtains. Heavy drapery will impede what little sunlight you get from your windows and may overwhelm your living area, causing it to feel darker and crowded. You could think about using translucent curtains to spruce up dull windows and permit the existing blinds to stop glare from the sun and provide you privacy if you want it.
And don't neglect to raise your window coverings whenever you are looking for the most light possible. Nothing brightens up an apartment in Carmel like pulling up the blinds on a sunny afternoon and taking in a view of your beautiful apartment community.
Find Your New Home At One One Six Apartments
Trying to find your next Carmel apartment? The leasing specialists at One One Six Apartments are ready to take you around and provide the information you need. They'll show you our sizeable apartments with high-end finishes and luxury amenities. Simply place a call to 317-350-1941 or schedule a tour to learn more about your future home!