Spend More Time Outside With These Apartment Patio Ideas In Carmel

Even though your Carmel apartment community has plenty of open-air options to explore, your unit's adjacent exterior area is your private link to the natural world. But it probably doesn't do much for you at first glance. After all, you may only find a small strip of space to decorate. Luckily, we are able to provide a few tips. Try these small apartment patio ideas for Carmel and design an outdoor sanctuary right outside your interior!
Relax Outside With Small Patio Furniture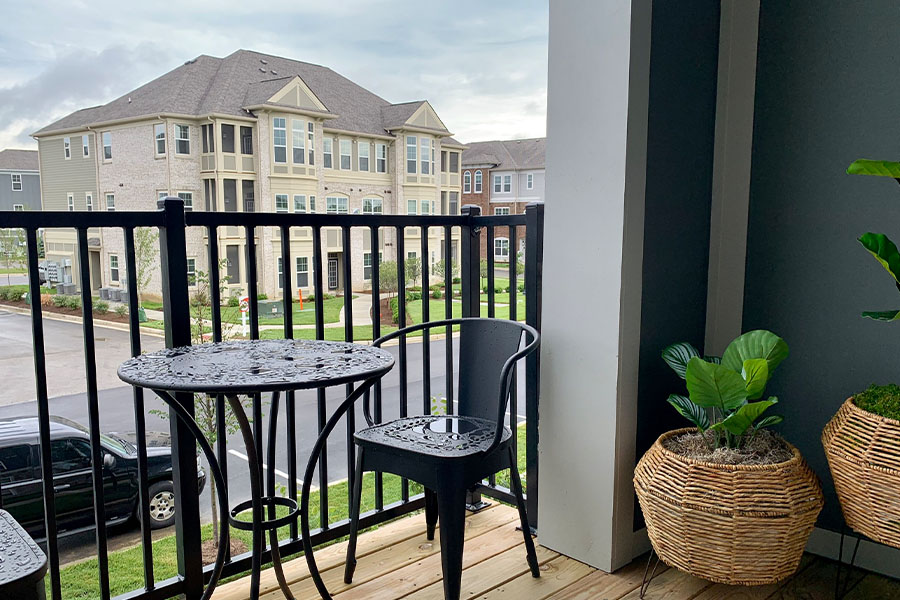 Even if you have
a spacious apartment floor plan
, your patio or balcony might not have an abundance of room. In order to conserve space, steer clear of large patio sets and go with smaller options. The right sized patio chairs and a side table will meet your needs considerably better than a sprawling outdoor sectional or picnic table. Fold-up possibilities fit in smaller environments and are a cinch to put away when cold weather arrives. Or you may contemplate hanging a hammock to suitable posts or beams that you may quickly put away after your late-afternoon nap.
Enjoy A Little Color With A Lively Rug
You could give your patio a more personalized vibe with a lively rug. It should add a bit of flair to an ordinary balcony or patio and feel nicer underfoot than firm wood or concrete. Look for an appropriate rug that can stand up to the climate and is simple to clean. And chose an option that harmonizes with your patio furniture for a put together look.
Create A Green Oasis With Plant Life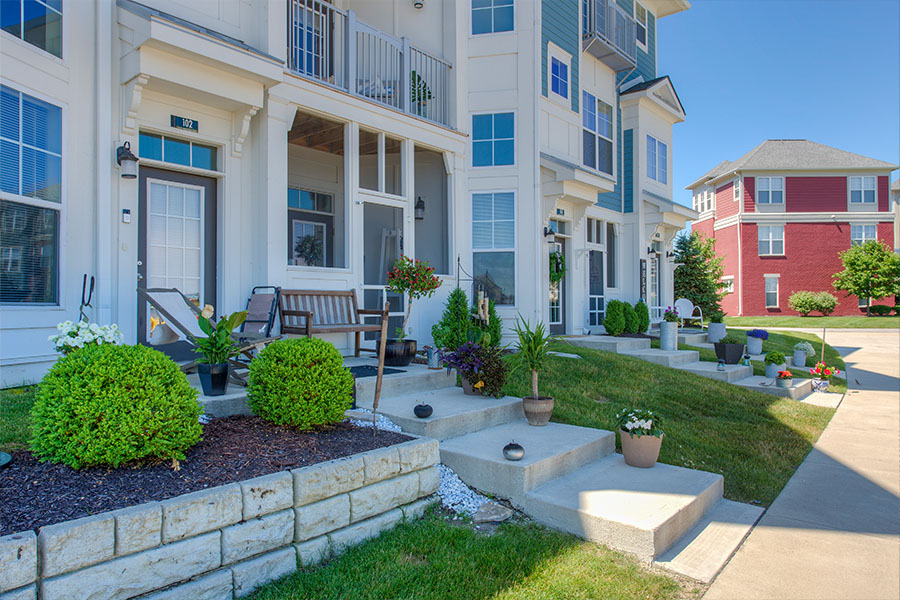 When you have a grower's mentality but no yard, you can still incorporate a natural oasis of potted plants on your outside space. Many flowers and vegetables grow well in planters. You might install some well-placed planters of flowers to embellish your exterior or fill the space with an abundance of greenery. Whenever there is a roof at the top of your balcony or patio, select flowers that do well in partial sunlight and provide plenty of water, as enclosed plants dry out quickly.
Find Solitude Using A Balcony Privacy Screen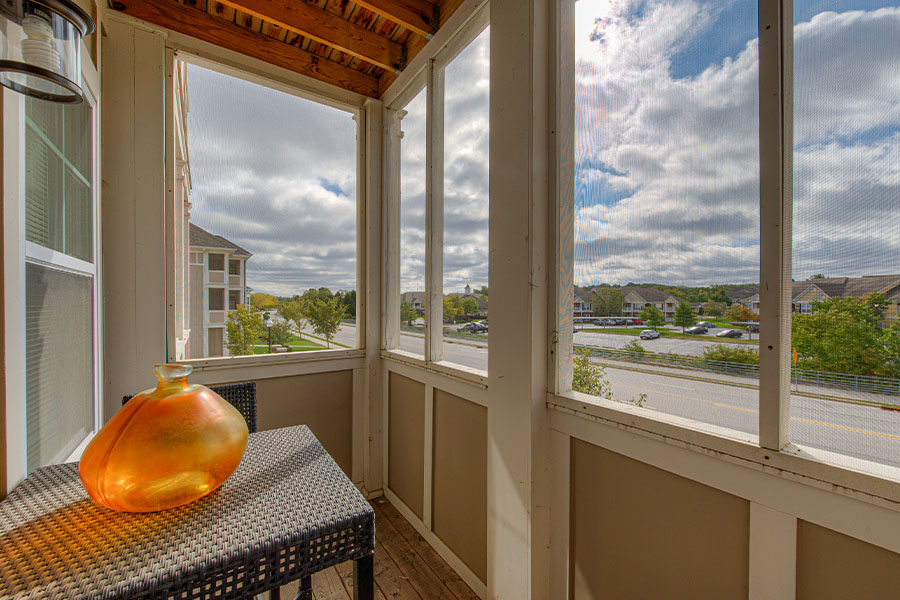 If you want to feel like you're in a more isolated environment when you sit outside, try a balcony privacy screen. These devices are a cinch to put up and take down in the future if you relocate. They protect you from the glances of onlookers while still offering a nice outdoor perspective while you unwind. A balcony screen will even help produce
a preferred outdoor space for pets
and kids to play.
Finish The Space With Your Choice Of Decor
You can truly make your outside retreat one-of-a-kind with some ornamental apartment patio ideas in Carmel. Entertaining or trendy outdoor-friendly accent pieces can give your patio a personal appeal. Add a charming wind chime, cute garden statue, or whimsical wall art that you like. A corded or battery-run fountain or light on the table will provide a peaceful zen feel. Or put up all-season lights for an alluring setting after dark. You might even decorate your patio with ornamentation for each holiday!
Try Your Apartment Patio Ideas For Carmel At One One Six Apartments And Make The Place Your Own
At One One Six Apartments, you'll find roomy exclusive apartments with a nice amount of outdoor space to sit back and relax. You can also enjoy our outstanding community amenities. Call 317-350-1941 or request a tour to consult with one of our friendly leasing agents about securing your future home.