Easy Small Apartment Laundry Solutions In Carmel

You're overjoyed your new apartment has its own laundry hookups. No more having to wait on others to be finished with the community washers and dryers or lugging bags of clothes over to a commercial laundry facility. But you've realized one minor concern. Your tight laundry closet doesn't have much storage for anything else. Curious how to optimize your restricted space? Explore these easy small apartment laundry solutions in Carmel.
Suggestions For Making the Most Of Your Small Apartment Laundry Closet in Carmel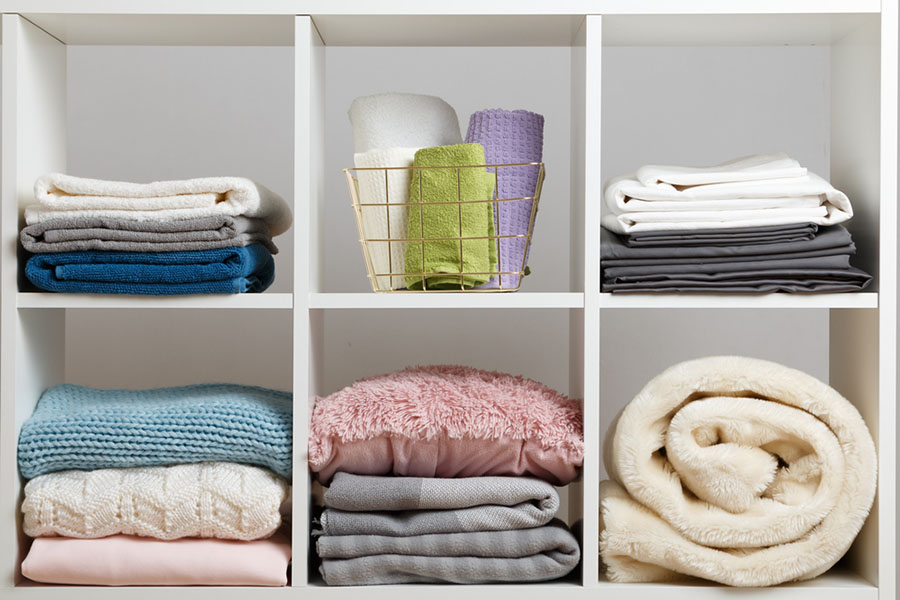 When determining your list of essential amenities, a laundry room was placed at the top. But now that it's a reality, you're worried about where to keep all your supplies. Even though the space may be tight, you have the ability to make the most of it with the following suggestions:
Vertical shelving: In close spaces, you might want to think vertically. A sturdy vertical shelving unit is usually a great idea for a laundry closet or smaller laundry room. Even though they may only be five or six inches in width, you'll enjoy plenty of space for your sprays and detergents. You could even benefit from a bit of additional shelving space for regular household cleaners.
Storage carts on wheels: You know that small amount of space you have near your washing machine or dryer (or maybe in the middle of them)? You can find rolling laundry storage carts designed particularly for those spaces. Made approximately five wide, these helpful small apartment laundry closet solutions in Carmel are able to squeeze in just about any location. And they're great for storing your stain removing sprays, detergent, dryer sheets, and other items.
Door-hung ironing board with iron holder: Have you forgotten about the ironing board that's still standing against the wall of your living room? There's a better location for it. A door-mounted holder is the right, space-optimizing solution. It's reasonably priced, simple to install, and most are available with a compartment for your iron and starch spray. Fetching your ironing board and getting ready for an exciting night out in your new community has never been easier.
Curtains: Does your little laundry spot not have a door? Some affordable curtains will be able to seal the space when it's not being used. Thanks to a practically endless number of styles and colors, you'll be able to find curtains that coordinate with your decor. Use a spring-loaded bathroom rod to support them. And when you're doing laundry and need a place to hang clothes, what do you think you can use?
Baskets: Wire shelving is a normal part of laundry rooms. While handy, it also has a tendency to make items spill when they're not set precisely. Rather than having a jumbled pile of fallen containers of bleach and detergent, consider baskets. They'll aid you in keeping things organized, and they are attractive too!
Discover A Place With A Laundry Room In Carmel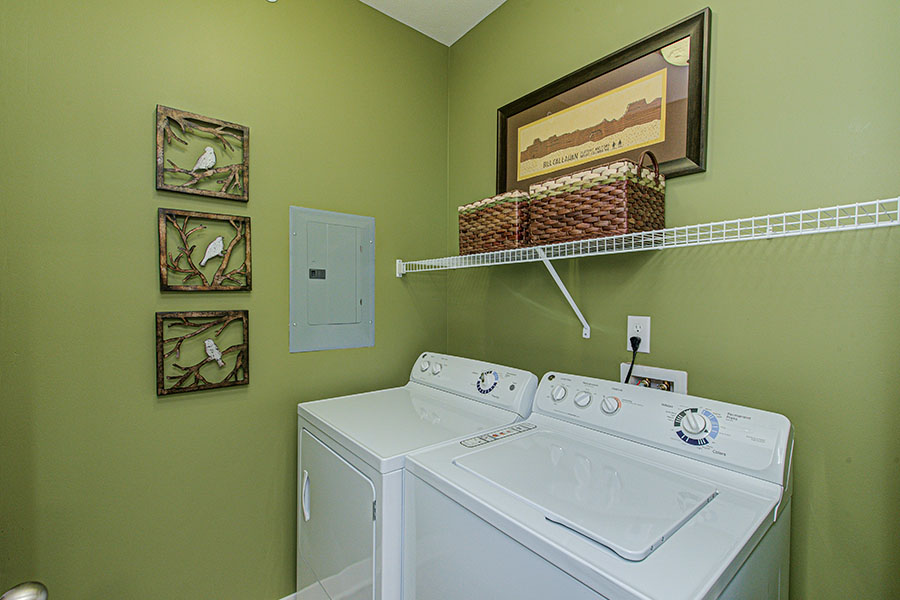 Now that you have a better idea of how to make the most of your laundry room, it's time to find an apartment that has one! One One Six Apartments offers spacious apartments with the included laundry connections you want. You'll also discover a range of other incredible amenities in this popular community. Reach out to 317-350-1941 to speak with a friendly member of our team or simply schedule a tour to begin.