Are Studio Apartments Different From Efficiency Apartments In Carmel?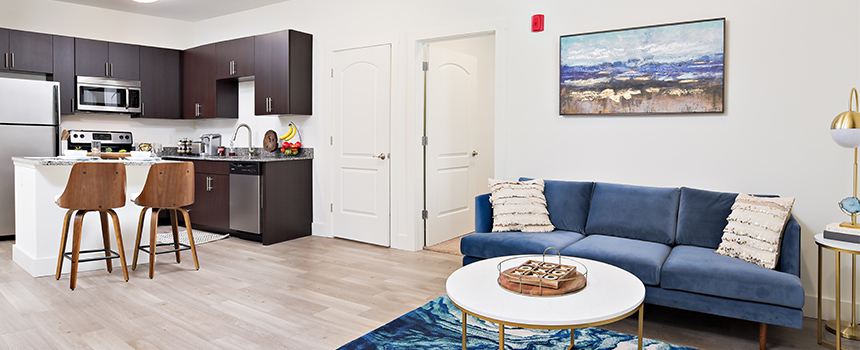 If you're on a search for a small apartment, you might come across the phrases "studio apartment" and "efficiency apartment." Initially, these labels could give the impression of being interchangeable, but they're actually two unique types of apartments. Even though they are both smaller in size and economical, studio and efficiency apartments in Carmel have a couple important differences. If you know these differences, you can discover which one to choose as your new home.
What Is A Studio Apartment In Carmel?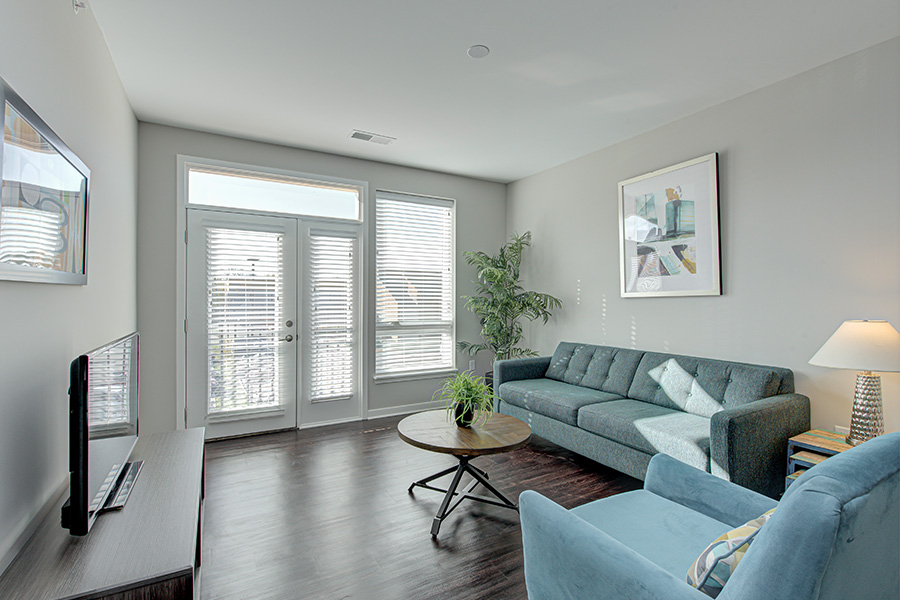 When you think of a smaller living space, you're probably envisioning a studio apartment. It's a fact that the majority of studio apartments in Carmel are 600 square feet or less, but it's their layout that lets them stand out from other choices. While most
apartment configurations
have clearly defined rooms, studio apartments offer open concept floor plans. The living room, kitchen, and bedroom are all in the same space. You will still have a bathroom and possibly a closet in a separate location.
You'll find a bit of variation with studio apartments. Various units feature a loft for sleeping that gives you some privacy, and other choices utilize an L-shaped floor plan to make a separate sleeping nook. You can come across different studio apartment kitchen set-ups as well. Regardless of their smaller dimensions, studio apartments offer full kitchen spaces, and frequently a breakfast bar and built-in cabinets can serve as a natural separator between your living and cooking spaces. Additionally, a portion of studio apartments feature a bath large enough for a bathtub and shower, while other options have just a shower.
What Are Efficiency Apartments In Carmel?
Efficiency apartments in Carmel look like studio apartments, but they're designed to save even more space. They feature the most scaled-down designs–as little as 300 total square feet. Everything minus the bathroom is in one square room. In lieu of a full kitchen, you will have a kitchenette with a couple appliances and a little bit of counter space included. In the most compact efficiency apartments, the fridge or range are smaller. You'll probably be presented with a condensed bathroom too, with just a shower.
Is A Studio Or Efficiency Apartment Best For You?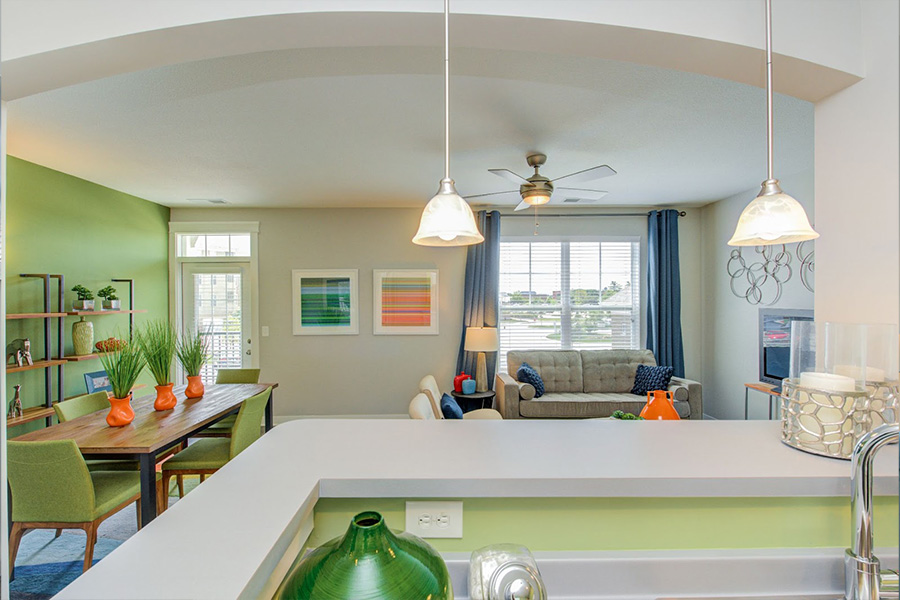 Now that you know the differing qualities of efficiency and studio apartments in Carmel, which will work best for you? That comes down to your specific requirements. Both options can save you money but are intended for different lifestyles.
If you would like a cozy unit to live in and possibly host one or two guests, a studio apartment provides sufficient living area. If having amenities like a bathtub is critical to you, then you should pick a studio apartment. A studio apartment generally is a preferred option for residents with furry friends as well.
If you travel a bunch or don't plan to be home much and simply require a home base, you can save the cost of a full-size apartment by choosing an efficiency apartment. You can even offset the higher living costs within your city's center or other sought-after area by going with an efficiency apartment in your preferred neighborhood. And while your small apartment might lack a few amenities, you still have the ability to use the wonderful amenities of the property.
Searching For Your New Apartment? One One Six Apartments Can Help
Regardless of what you require in your future apartment, One One Six Apartments is here to help you find your new home. We offer various of layouts and popular conveniences that our Carmel Residents appreciate. To find out more, call 317-350-1941 or schedule a tour. Our leasing specialists are ready to provide the guidance you need!